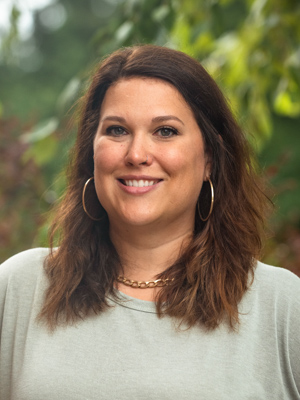 JYA Team Leader & JYA English
Elizabeth
Kennedy began her career as an educator at the great James B. Dudley High School in Greensboro and worked there for eight years before joining the John Yowell Academy at the Piedmont School to teach English in the fall of 2018.
Elizabeth
teaches JYA English and serves as JYA Team Leader. She will also advise JYA's chapter of the National Honors Society. She has vast experience providing various types of learners with a variety of instructional techniques. Specializing in American Literature, she has taught curriculums spanning academic levels. She earned a bachelor's degree from High Point University in English Literature and a minor in Religious Studies before attending the NCTeach program at UNC Greensboro to obtain her teaching license.
Elizabeth
is very family-oriented and thrives on nurturing meaningful and long-lasting connections with those around her.
Elizabeth
, her husband, and her two children have three dogs, Layla, Loki, and Vera. A lifelong lover of animals, movies, classic rock, and competitive cooking shows, she is quirky and full of a ton of random trivia. She loves to make people laugh and is shameless in her pursuit to do so. 
Elizabeth
loves to explore new cities and believes in the necessity of curiosity and the vast healing powers of adventure.