The Piedmont School 2018 Summer Enrichment Program
"The Piedmont School summer experience will be challenging, exciting, rewarding, and one that you will never forget! There is nothing else like it in the Triad so sign up early, buckle your chin strap, and prepare yourself for a wonderful ride." 
– Tim Montgomery, Head of School 
Basic Information
The Piedmont School offers a 5-week summer program that has a combination of academic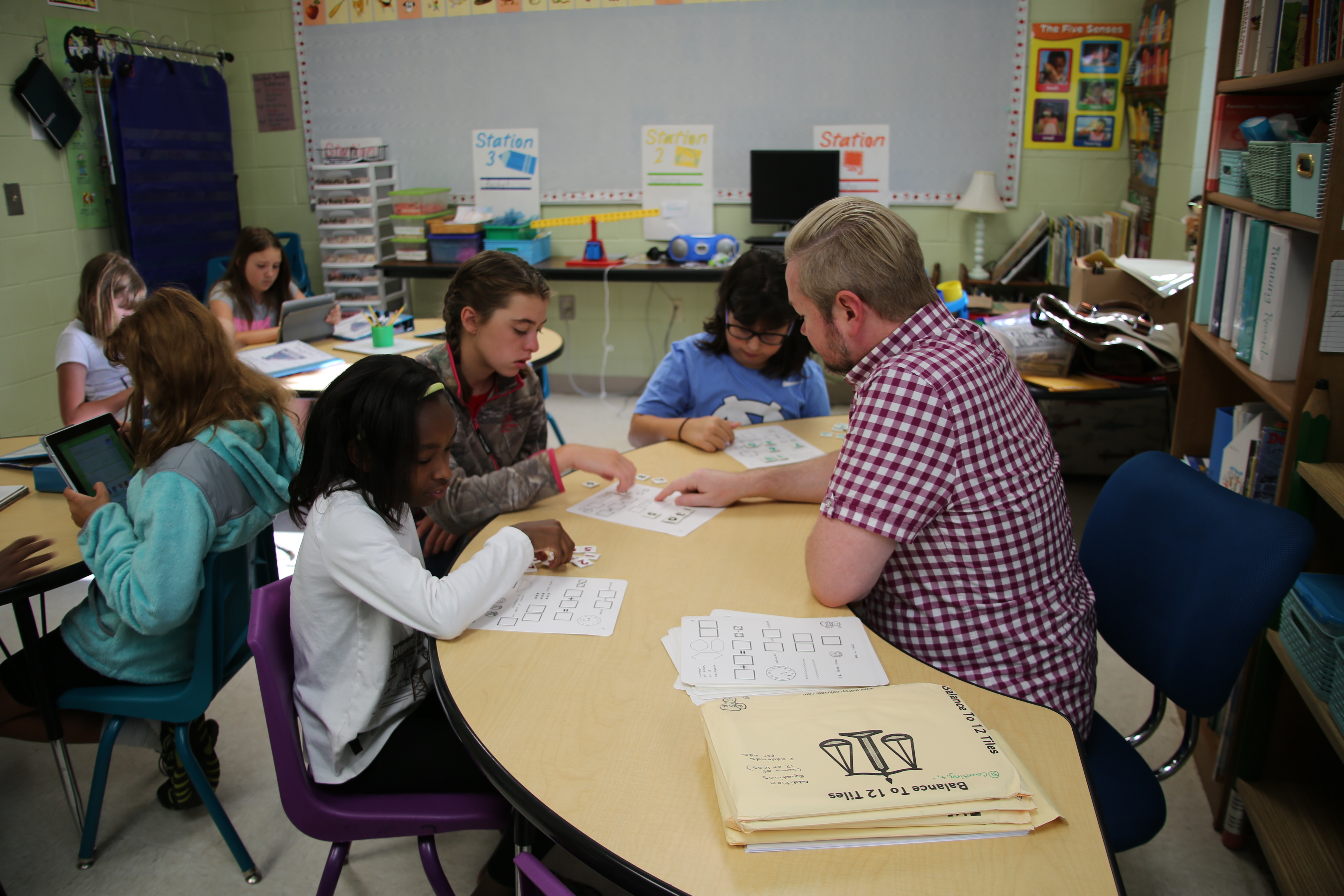 and interactive enrichment activities for rising Kindergarten through rising 6th graders. Taught by an experienced and credentialed staff, our program is open to students needing academic remediation or students looking to excel their current skill level. 
The Piedmont School Summer Enrichment Program offers a full day option that includes small group (1:6 ratio) enhancement activities in reading, writing, and math in the morning while the afternoon is spent in enrichment activities that include Drama/Art, PE-related activities, and a STEM-focused enrichment week.
Morning Academic Sessions: 
The Piedmont School Summer Enrichment Program offers morning sessions from 8:00am-11:00am. During this time we offer blocks of reading, writing/language arts, and math in a small group instruction environment (1:6 teacher to student ratio). 
During the academic sessions of the program, initial assessments will be completed to give a benchmark of each student's independent skill level in each subject area. The goal of our academic program is to maintain student progress that they have maintained during their school year and many of our students also see academic gains in the summer. Our goal is to keep each student from regressing over the summer break. 
* The 2018 Summer Enrichment program is a Half day program that runs from 8:00am (drop off as early as 7:30am) until 11:00am. 
* We are not offering the full day 8:00am-3:00pm program for 2018. 
* Drop in options are available. Please contact the school directly for pricing information. 
* Summer students need to bring a snack and a water bottle. 
Pricing and Registration
Registration begins February 1st and ends May 15th. A $500 non-refundable deposit is required to secure your spot with the remainder of balance due by June 7th.

Summer Enrichment Program registration form can be downloaded here. Please complete the registration form and return to the TPS Front Office with your deposit. Please note that we are no longer offering the full day program for 2018. 
Registration forms can be faxed to 336-883-4752 (note: registration will not be complete until the deposit is paid). 
The Piedmont School Summer Enrichment Program runs for 5 weeks, Monday through Friday, June 18th-July 27th.
We are closed the week of July 2nd-July 6th in honor of the Fourth of July holiday.
Prices below are for the entire 5-week program (excluding the drop in rate):
* Academic program (All 5 weeks): $1450
* Drop in weekly rate= $290/week
To register, fill out the registration form above and pay your deposit (or payment in full) by calling the school or mailing a check.  Deposits can be made online, but the remaining payment will need to be made before June 7th.
You can also call the school to register/pay over the phone.
336-883-0992