A Bright Future Ahead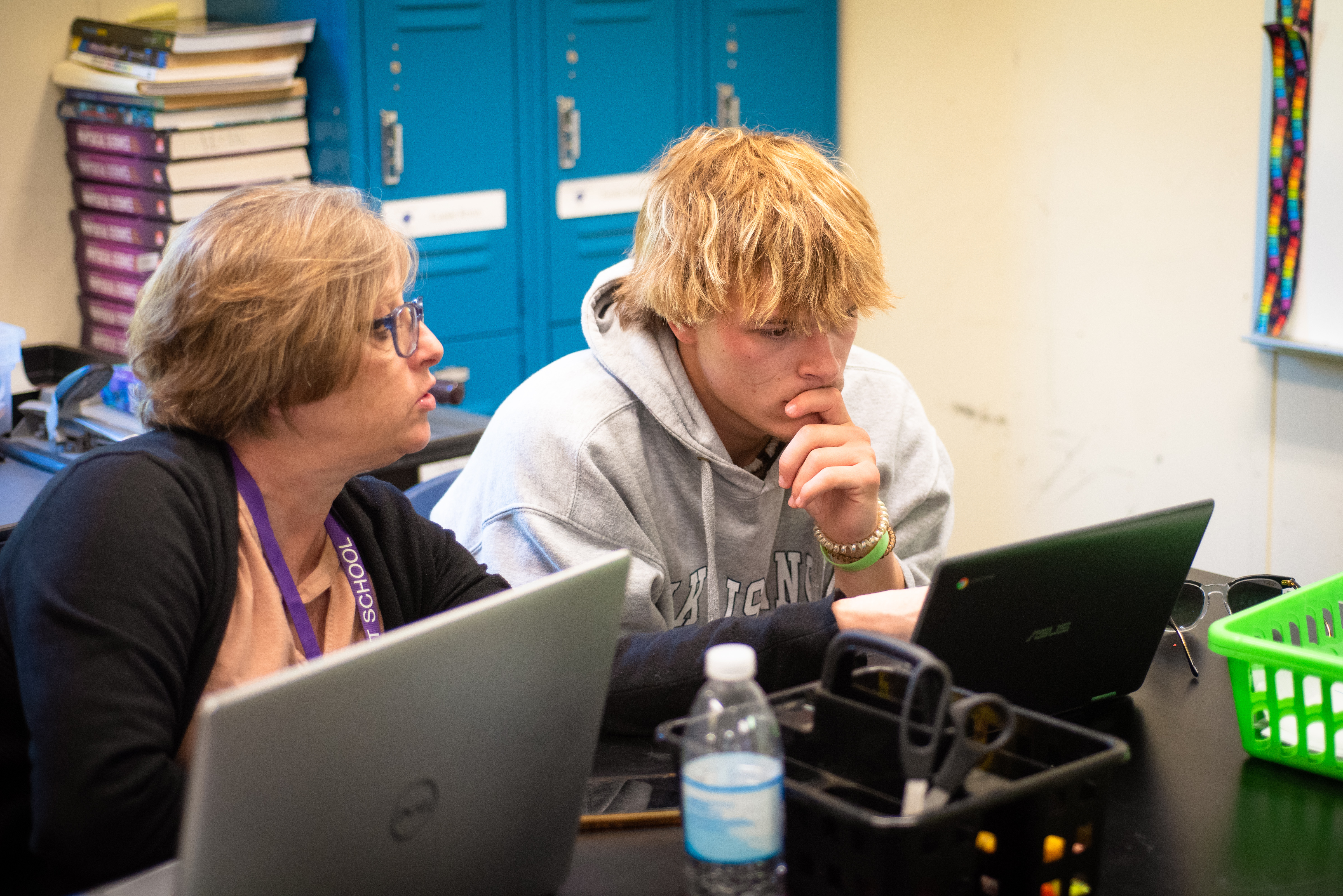 The John Yowell Academy at The Piedmont School was established in 2014 to offer a diploma bound program for students with attention-deficit disorder and/or language based learning differences. As our high school program has grown, we have continued to adapt and build our program to provide an exemplary educational option for students who meet the profile.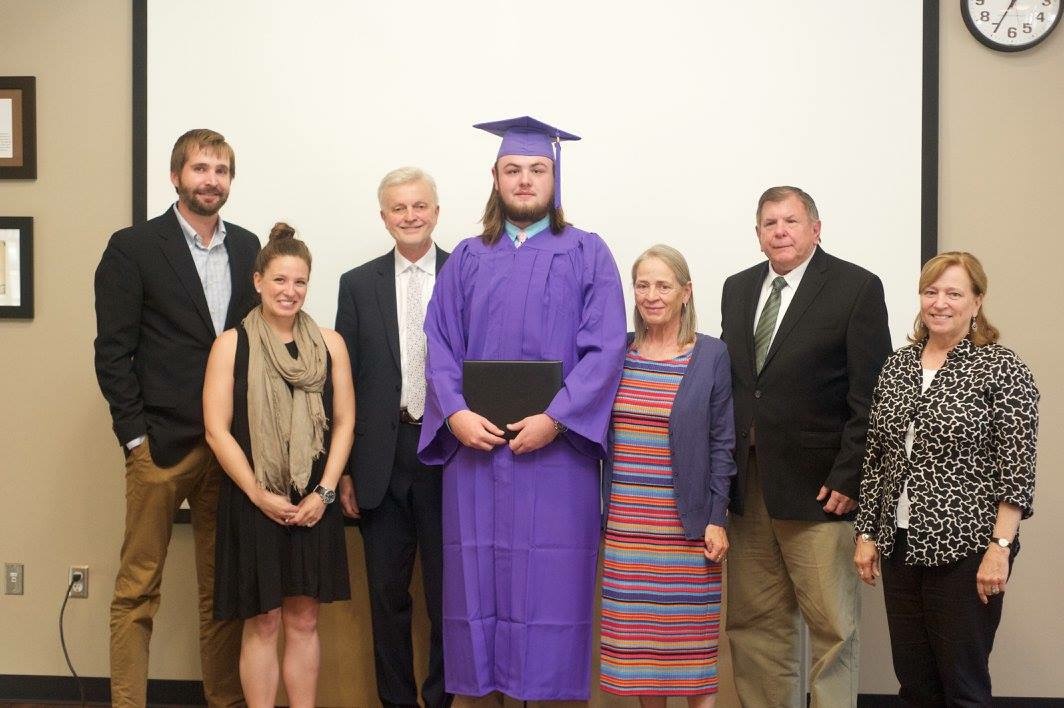 The Piedmont School has been in existence since 1982, however, it has been a K-8th-grade program for most of that time. As TPS has grown over the past few years the need for a high school program became evident. While the school did offer one year of a primarily online program while developing its high school program, it has now evolved into a blossoming high school program that offers course requirements necessary for an NC Diploma. 
The 9th-12th program was established in 2014 and in the early development of the high school program, it was felt that it needed its own name or distinction. In the spring of 2017, it was officially announced that the program would further be known as the John Yowell Academy at The Piedmont School. John Yowell, the late VP of Operations for Old Dominion Freight, was a long time advocate and benefactor of The Piedmont School from its infancy until the time of his death. John was a driving force behind The Piedmont School's success and growth. We believe that John would approve greatly of the addition of a high school program at TPS and that he would be proud of the growth of the school and the direction it is heading. With the Yowell family's support, we felt this was a great way to honor John and keep his legacy with The Piedmont School alive. 
On May 25, 2017, the name change was officially announced at the annual high school awards dinner that also served as the first graduation ceremony for the John Yowell Academy. 
With the exponential growth of the program each year, new courses and opportunities have been added to our program to help our students have the best chance for success.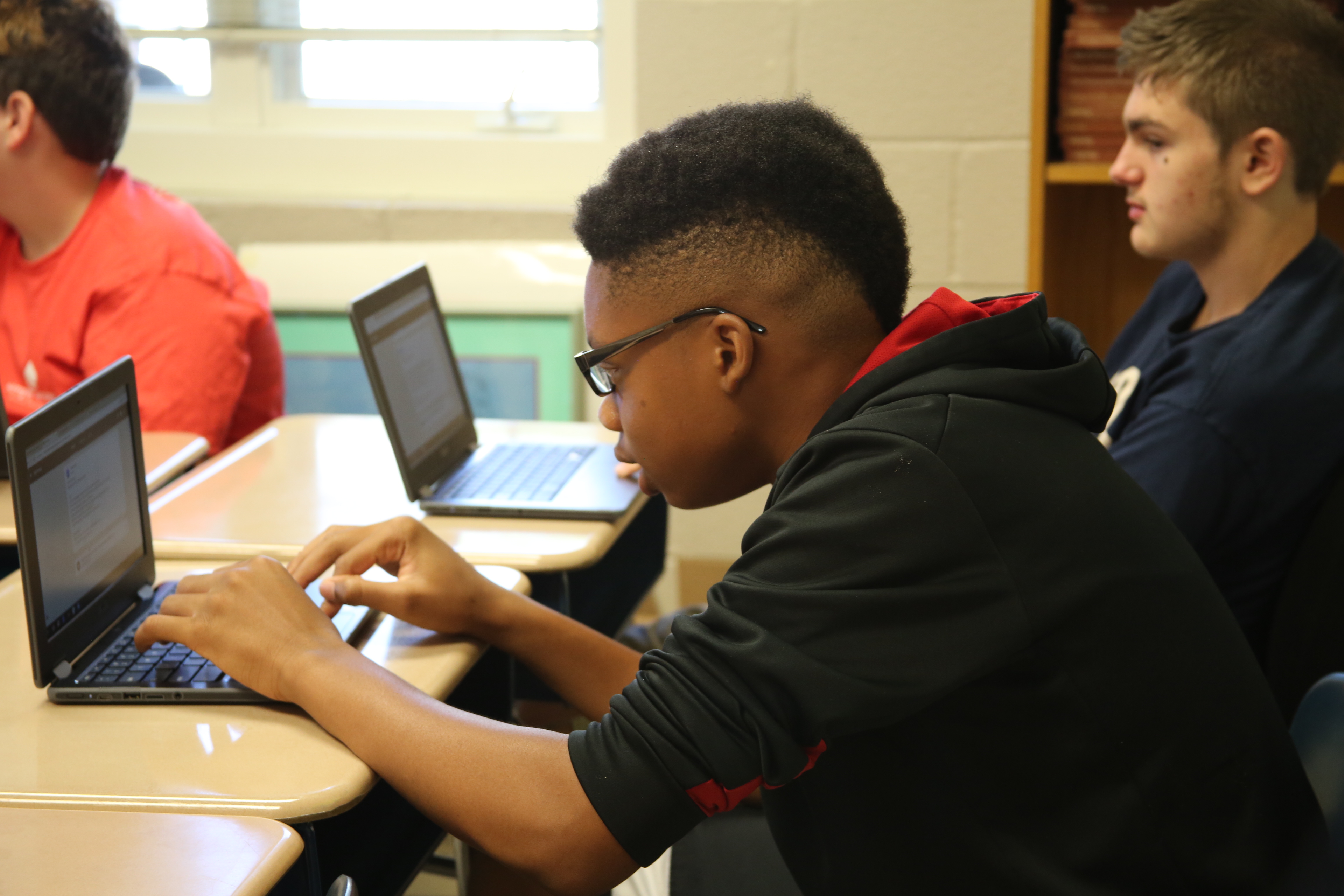 John Yowell Academy offers two pathways to graduation effective the 2023-2024 school year. JYA students have the option to follow the NC diploma-bound pathway or the JYA Next Steps pathway to high school graduation. Each student applying to JYA must complete a separate application process. Applicants will be reviewed by the JYA Admissions Team (made up of JYA and TPS faculty) and the team will provide recommendations for which pathway is the best option for each applicant.
JYA Pathways for 2023-2024
College Bound Pathway

Next Steps Pathway

4 English Credits (English I, II, III, IV)

4 Math Credits (Algebra I, Geometry, Algebra II, Personal Finance/Pre Calculus)

3 Science Credits (Earth/Environmental Science, Biology, Physical Science)

4 History Credits (World History, US I, US II, Civics)

2 Foreign Language Credits (Latin I & II) 

1 PE/Health Credit 

5 Electives Credits

4 English Credits (Foundational English I, II, III, IV)

4 Math Credits (Foundational Math Applications I, II, III, IV) 

4 History Credits (Foundational Social Studies, History and Civics) 

3 Science Credits (Life Science, Foundational Earth Science, Foundational Physical Science) 

1 PE/Health Credit 

6-8 Electives Credits 

*this pathway satisfies state requirements for entry into community college and 4-year universities 

*this pathway satisfies requirements for workforce, some community college programs, and programs such as Beyond Academics (UNCG), SDAP (AppSt), UP (Western Carolina).
JYA students begin homeroom at 7:45am and end their academic day at 2:45pm each day. 
7:55am is considered tardy. 
Students who drive are asked to park in the gravel lot down the driveway. 
Seat Time:
Seat time is of valued importance as guided by the state of North Carolina and attendance/tardies are closely monitored by TPS Administration. If a student has too many absences or missed classes, they will be required to make up this seat time after school. If absences or missed classes become excessive, The Piedmont School reserves the right to not issue course credit and require the student to retake the course(s). 
Lunch Policy: 
The school wide lunch ordering program through Orgsonline is available for high school students to order from each month. Vendors include Cici's Pizza, Zaxby's, Salsaritas, and Subway. Students in grade 12 who have a license or parent permission are allowed to leave campus for lunch on Fridays only if all classwork obligations have been met and only if there are no tardies or unexcused absences for the week. Each student leaving for lunch on Friday must have the approval of all of their teachers and the JYA Team Leader before leaving campus. 
The Piedmont School knows that tuition can be a daunting thought for many. We also know how important it is for families to find the appropriate educational environment for their child. With this in mind, The Piedmont School does have a tuition assistance program that offers some assistance to current and new families who qualify.
Tuition for the 2022-2023 school year for John Yowell Academy at The Piedmont School is $21,794. 
The Piedmont School also accepts several of the State Grant Programs such as:
Education Student Accounts (ESA+ program) 
Opportunity Education Scholarship
These grant programs are not directly affiliated with The Piedmont School as they are state-run grant programs. More information about each grant and how to apply can be found by clicking on the above links.