Today, children's lives are more fast-paced and hectic than ever. With the demands of school, extracurricular activities, video games, and social media, children are finding less and less time to read.  In fact, the percentage of children and teenagers who choose to read for pleasure has plummeted over the years.  According to the American Psychological Association, less than 20% of teenagers read a book, newspaper or magazine daily for pleasure, while 80% engage with social media daily.  So, exactly what do kids miss out on when they don't read for pleasure?
Social and Emotional Growth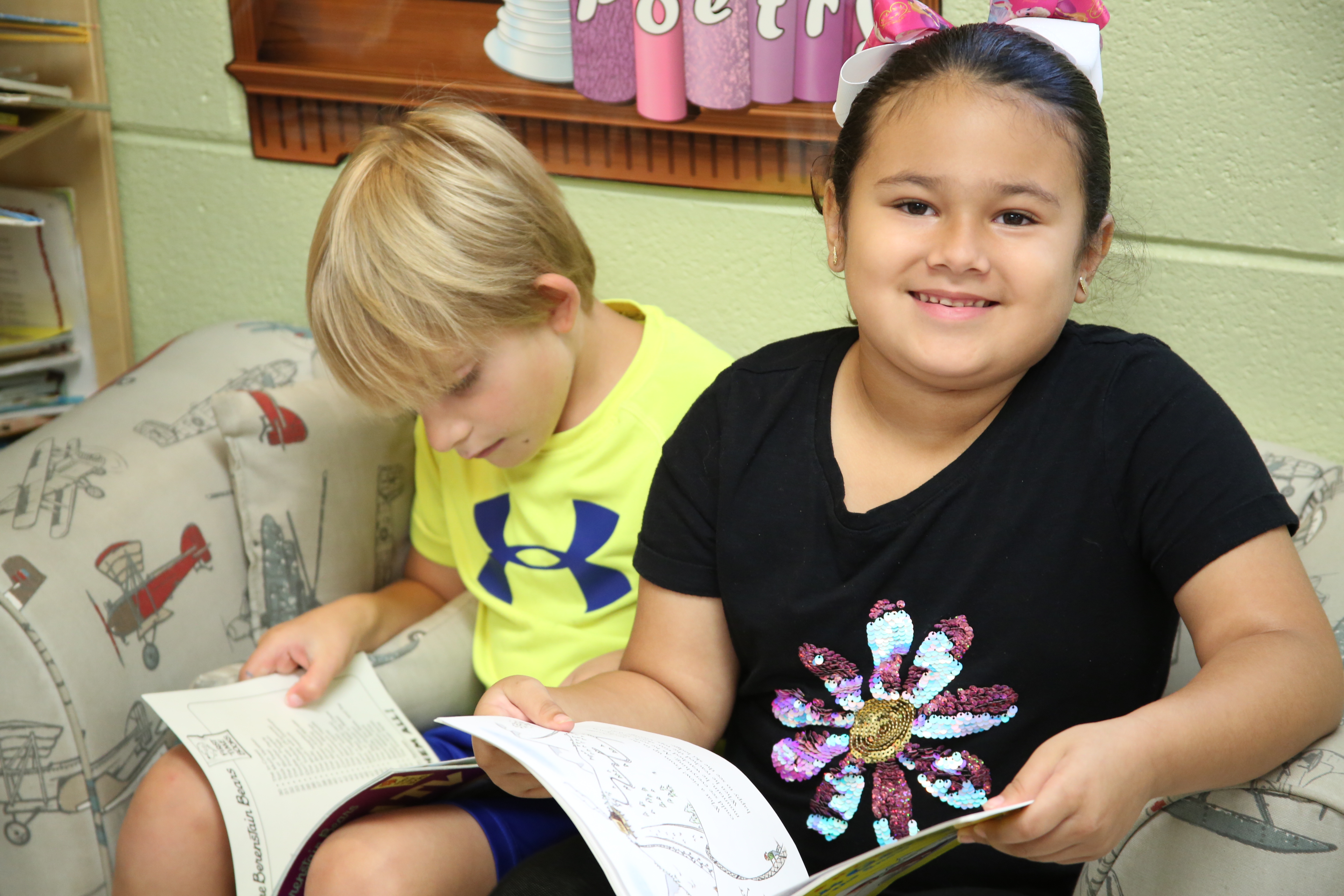 Historically, books have been a favorite way to reach the hearts and minds of children.  Favorites such as Shel Silverstein's classic, The Giving Tree, or Alexander and the Terrible, Horrible, Very Bad Day by Judith Viorst have long provided children a window into feelings such as unconditional love and frustration. As young children listen to these and other similar books, they see themselves in the roles of the characters and realize they are not alone in their feelings.
When older children read, they begin to relate to authors, characters, themselves and the world around them.  Through books, children can explore their own identity and experience the world from other perspectives.  Books can help readers relate to and even be inspired to help others different from themselves.  I recently experienced this in my own classroom.  We were reading a book about war-torn Burma, and my students were so moved by the refugee situation there that they wanted to do something to help. Before I knew it, we were in touch with the New Arrivals Institute in Greensboro, and making Thanksgiving placemats to welcome Burmese refugees to our area.  We also held a food drive to collect rice, beans, and canned vegetables for the refugees.  The director of the New Arrivals Institute filmed a video message of thanks to the students, and this experience really helped the students understand that they had made a difference in their community!
Intellectual Growth 
During the reading process, we become seekers of knowledge.  We want to know what happens next, more about a character, more about history, more about how to do something, etc.  Truly, the possibilities for learning and intellectual development are limitless when we read! When a reader engages in figuring out what things mean, they expand their ability to think on a deep level. This deep thinking, if practiced on a routine level, has many long-term benefits, including helping students develop resilience, grit and intellectual curiosity. 
                  Best of all, many psychologists also believe the habit of deep thinking can also lead to happiness.  Developing the art of thinking, exploring, discovering and reflecting can help us understand more about our world and our place in it. It can also help us to develop our sense of purpose.  All that from a book, you ask?  The answer is a resounding "yes"!
What Kind of Reading Helps?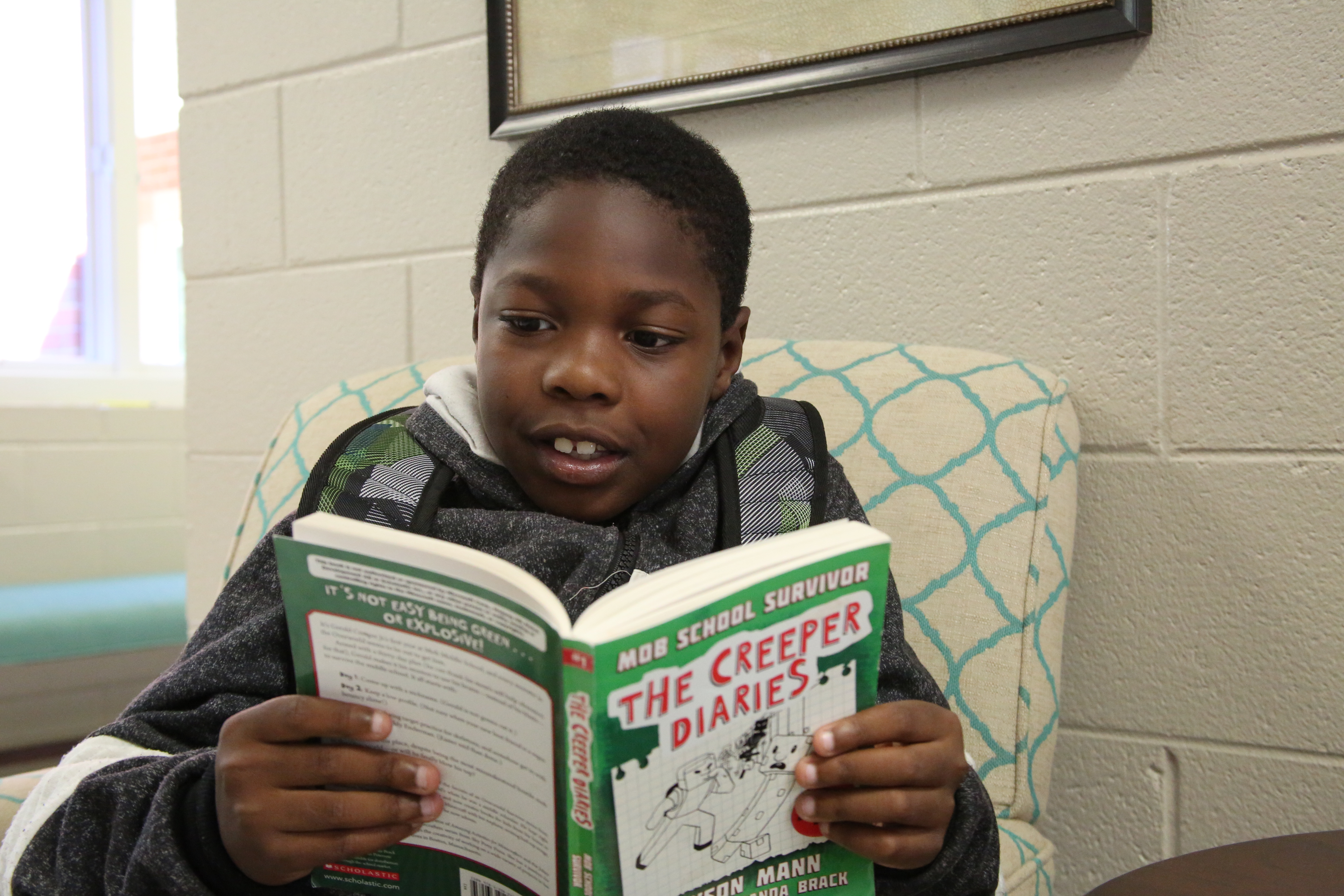 Anytime your child can exercise choice over what story they will hear or read, it supports their development as readers and thinkers.  Often, students only read what they are assigned to read for school, so having the opportunity to select a book that aligns with their interests will go a long way towards enhancing their intellectual and emotional development. Audiobooks are great choices, too, because they expose students to more complex storylines and vocabulary than they might be able to read independently.  Also, many students report that getting "hooked" on a series (such as The Hunger Games or Diary of a Wimpy Kid) can help them read more because they can stay with characters and subject matter to which they relate.  If your child struggles to make a choice, parents can always provide suggestions.  Websites such as www.goodreads.comand www.commonsensemedia.orghave excellent book ideas for children of all ages.  
The Bottom Line               
According to Dr. Zipora Shechtman in her book Treating Child and Adolescent Aggression Through Bibliotherapy, "Through the imaginative process that reading involves, children have the opportunity to do what they often cannot do in real life—become thoroughly involved in the inner lives of others, better understand them, and eventually become more aware of themselves."  Through books, students can realize that they aren't the only ones with challenges, and can learn other ways to work out their own problems.  These "practice" experiences during reading help build stronger social, emotional and intellectual skills, and can ultimately lead to happier and more satisfying lives for our children.
Resources:
http://csefel.vanderbilt.edu/powerpoints/southern-stories.html
https://www.naturalbeachliving.com/how-reading-helps-a-childs-emotional-development/
Shechtman, Zipora. Treating Child and Adolescent Aggression through Bibliotherapy. Springer, 2009.