06-01-2018
By Tim Montgomery, Head of School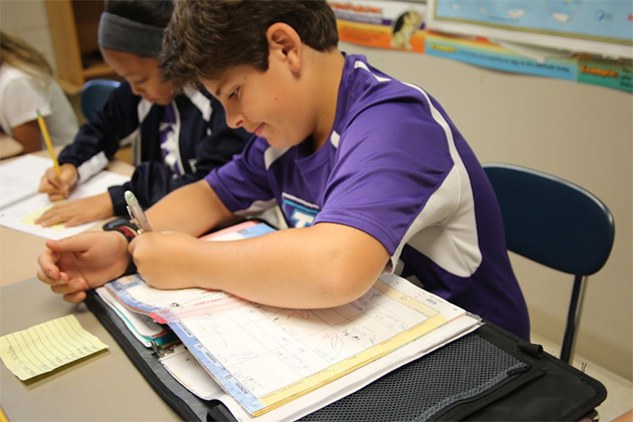 This is the time of year when we make decisions as to how our students should spend their summers. All students seem to lose some of what they have worked so hard to gain during the school year over the summer months; it just seems our population of student seems to lose much more. Plan a mixture of academic and fun adventures to keep them from getting bored. I am big on self-esteem and at The Piedmont School, we are always thinking of new
ways to reward our students for good work. That should not stop in the summer, and incentives are a great way to get buy-in from your students. Do not just fill the student's summer with things that come hard for them, fill much of the time with things they do well like art, sports, crafts, whatever.

1. Structure
• We all know that if our students do not have structure in their lives…things can tend to go wrong. As a rule, they do not deal with change well. The summer and summer activities are no acceptation to this rule. In our classrooms at The Piedmont School I always say there is structure, but freedom within the structure. I think setting up a summer schedule should follow the same format. We all know our students can be more careless, thrill-seeking and impulsive if left to them to provide their own entertainment.
• Our students understand the blacks and whites…it is the grey area where they seem to get into trouble.
• Structure a schedule that has both academic and fun components. Let them play a role in setting up the schedule. Leave blank time slots to be spontaneous when the opportunity arises like seeing a movie or visiting a friend for lunch.
• Plan for a success every day.
• Technology is acceptable and the video games are not necessarily evil. Use it to educate as well as amuse.
• Be sure they have downtime…time to dream.
• The schedule should be visible for the best results. Even if using the computer to create a schedule… visit it daily and follow it. I like the idea of a whiteboard or even a poster board so it is tangible and available in a prominent area of the living quarters.
• Be sure bedtime regulation is kept in place over the summer. Be sure the Monday-Friday bedtime remains the same and if you need flexibility, save it for the weekends. Save flexibility during the week for special occasions, maybe after a big trip, etc
2. Medication Vacation?
• Summer can sometimes be a good time to adjust dosages or try a new medication all together, but completely taking a medication vacation may not be a wise idea.
• Especially, if a student is going into a new social situation such as a camp, or academic program, or even relationships with family members or following summer family routines, you are often time putting them behind the 8 ball by taking them off meds.
3. Academics
• As mentioned earlier, make time for tutoring and other learning activities during the summer months. It is especially challenging for our population of students to get back in the flow of things when school starts in the fall and the whole self-esteem thing comes into play as they start a new year, especially if they are changing schools or going from elementary to middle, or middle to high school.
• Kicking things up a notch can be even more beneficial as you approach the start of the new school year.
• Even if it is just summer reading, all students should do something to keep the academic brain sharp. I always say school should be enjoyed not endured, and I feel the same way about the summer. A happy summer child usually translates into a happy fall child when the school bells ring again and that makes all of our lives easier! For more information about The Piedmont School or John Yowell Academy call (336) 883-0992, or email me at
tmontgomery@thepiedmontschool.com.