04-27-2017
By KORI MACKALL, Director of Communications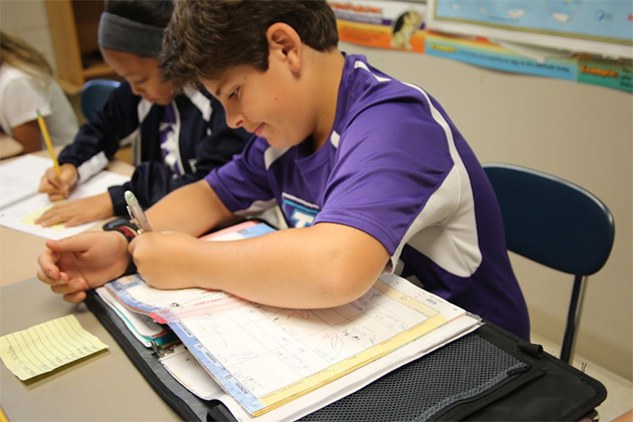 The Piedmont School, located on a beautiful campus just down Old Mill Road in High Point, is built on the foundation of creating educational success for students K–12th with learning differences. The school's mission statement is the driving force behind its success: The Piedmont School strives daily to be the educational oasis that quenches the thirst of students who learn differently.
For over thirty years, The Piedmont School has been an extraordinary place where bright students struggling with ADHD or language-based learning differences, like Dyslexia, have come to get the help they need to become successful in the classroom. Once a half-day program at its beginning, The Piedmont School now serves students K–12th grade in a thriving full-day program.
A TPS student is a student who has average-to-above average cognitive abilities, but struggles in a traditional classroom due to roadblocks, such as ADHD, Dyslexia, or other language-based learning differences. These students are often frustrated in their current environments because they are not being taught in the way they best learn. The faculty at The Piedmont School brings a wealth of knowledge and expertise to their classrooms. Teachers truly understand the struggles their students are working with and incorporate a variety of methodologies into their daily teaching. Students receive auditory, visual, and tactile instruction during each of their 40-minute block classes. The classes at TPS are small (1:6 ratio for reading, writing, math and 1:12 ratio for science, social studies, specials, and PE), giving each teacher the unique ability to really individualize their instruction. By keeping class sizes small, teachers can truly get to know each student and understand how each student learns best. Students are grouped by ability level to further individualize their experience. Therefore students struggling in one subject area can receive the remediation and foundational work they need while still being challenged in other subject areas.
In addition to the superb instruction in the core classrooms, The Piedmont School also firmly believes in the power of an arts-based education. All students participate in music, art, and drama classes. Music is provided once a week for all students and art and drama are provided twice a week for all students. In addition to these dedicated classes, many of the classrooms incorporate arts-based activities into their curriculums. Reading classes have created amazing book-review videos; language arts classes have used Legos to create scenes from stories they have read; social studies classes participate in projects like the school-wide Wax Museum, where students research and dress up as historical figures in a drama-style event for the school families. Every student participates in the whole-school musical each spring. From acting to costume and set design, all students are involved in this wonderful event. This year the students are producing Willy Wonka and the Chocolate Factory. The musical will be held on Thursday, April 13th at the Great Life Center at St. Mary's Episcopal Church, 108 W. Farriss Ave in High Point. Showtime is 6 pm, and this is a free event, open to the community.
The Piedmont School has experienced tremendous growth in its more than 30 years in existence, even more so in the last four years. Currently, the school has 80 students K–12th grade. With the increased enrollment, plans are underway to expand their campus in the near future to better serve their current students and to make room for new students. While the school does see more growth in their future, the school plans to always remain small, with no more than 120 students K–12th, so small class sizes will always remain a feature of The Piedmont School. The school is currently enrolling for the 2017–2018 school year, but spaces are limited and filling quickly.
For more information, visit www.thepiedmontschool.com or call (336) 883-0992 to arrange a tour. The school also offers a Summer Enrichment program to rising K–rising 6th-grade students. For information on summer programs, visit www.thepiedmontschool.com/summer. Registration for the summer program is also currently underway.